Who is N3FJP
About Scott Davis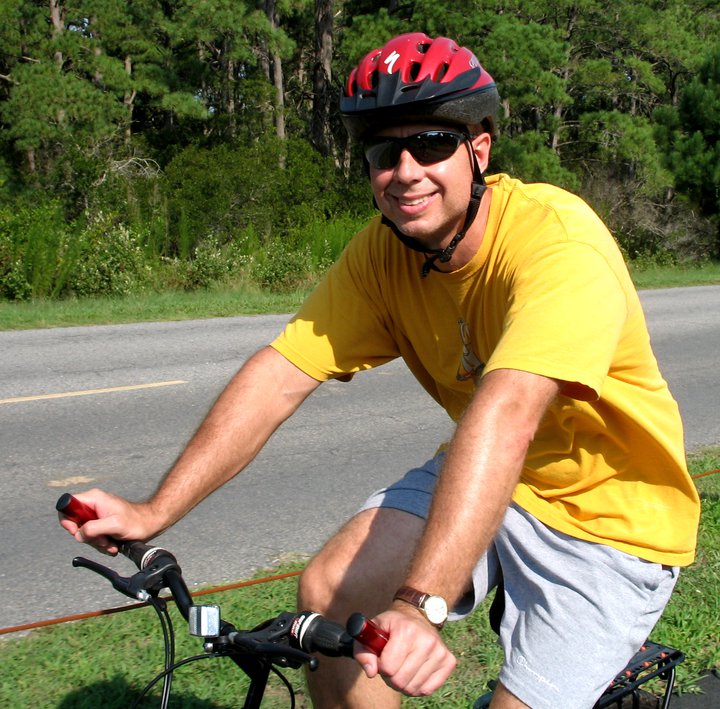 Born in 1962, I have lived in Glenwood, a development just south of Bel Air, MD, for all but 10 years of my life. I was thrilled to move back into the neighborhood in 1998 with my wife Kimberly and two sons, Christopher and Bradley. My mom still lives directly across the street in the home I was raised! I love all the beautiful gardens and wildlife that we have to enjoy here in Glenwood.
I graduated from Bel Air High School in 1980 and from Towson State University with a Bachelor of Science in Business Administration in 1985. After three years as a cost estimator for Martin Marietta, I began a career as a Management Analyst with Baltimore County Government, responsible for budget and personnel administration. I was eligible for early retirement from Baltimore County in 2012, so I'm now running a software business, N3FJP's Amateur Radio Software, full time from our home.
In addition to my family and job(s), I have lots of interests that include:
My Christian faith, and particularly an interest in apologetics, which presents rational evidence and basis for the Christian belief.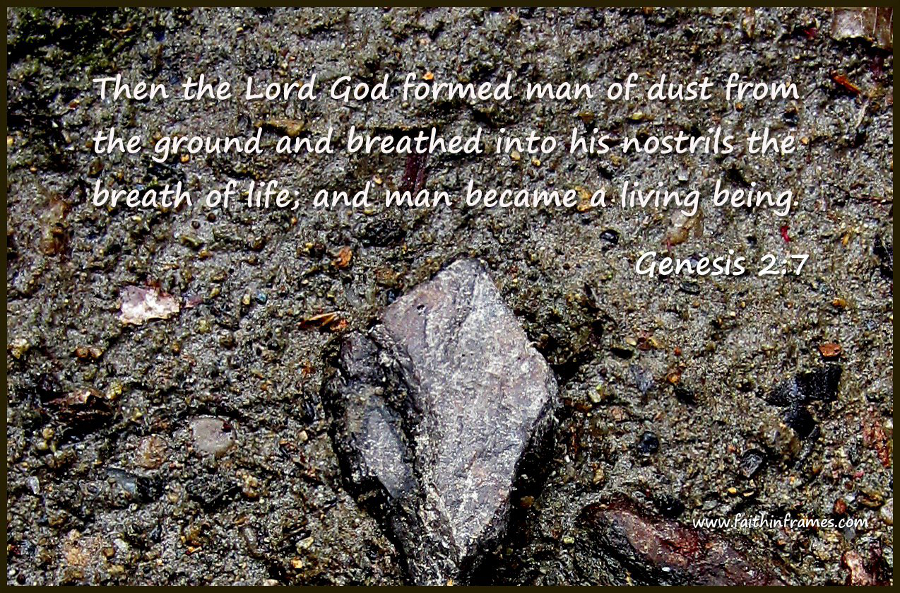 After the Earth cooled, there was water, rock, dirt and mud. Not a microbe of life existed.
If we, life, arose by accident, we are nothing more than conscious clay, dirt and rock from the ground, that against all odds, combined thoroughly by accident in just such a way to create a beating heart, sight, love and the need for electric refrigerators.
With nature as the only resource, it's an an inexplicable miracle, unduplicated in any lab.
Dirt became us. Either we are conscious clay in a way that no one can explain, or we are infinitely more.
Amateur Radio! I obtained my first call, WB3CZF, in 1976 at the age of 14. I enjoy contesting, experimenting with antennas and general rag chew. I've really been having fun with our HF Water Cooler group on 21.446!
Writing software! I started out writing Amateur Radio programs for contesting and general logging in Visual Basic for my station in 1997 and it took on a life of its own! I'm now rewriting the entire package in C#.net.

My general Amateur Radio logging program - Amateur Contact Log.
Brainstorming, designing and building solar projects including hot air, hot water and electricity that are easy and inexpensive to build (even for a guy with no carpentry experience like me), help the environment and save money. I have a forum, Simply Solar, to help others with solar projects (and share the interest and fun) that you are welcome to join. Please click the link above for more information.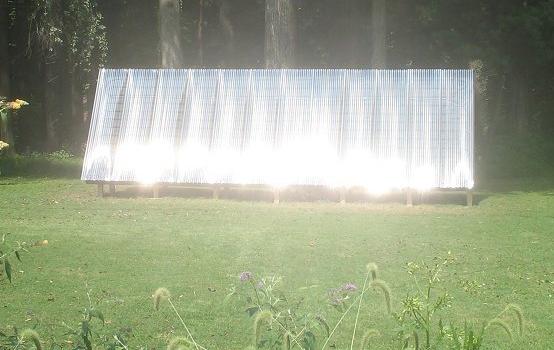 My family and I built this 24' X 8' collector using PEX pipe in our back yard in the summer of 2009.
It was very easy to put together and did not require any pipe soldering.
I have complete details and lots of construction pictures at the link above!


This low profile, easy to build, neighborhood friendly solar hot air collector is only 13 inches high by 24 feet long!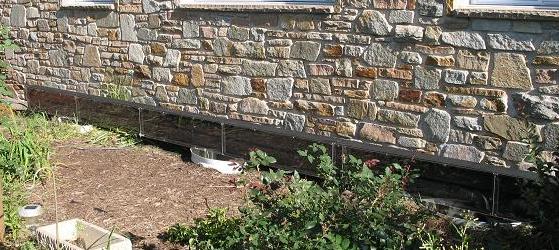 Gardening! We have quite a few gardens around our house and we are in the process of transforming the half acre of woods behind us into a woodland garden! For more on that with lots of pictures, please see my Woodland Garden Blog!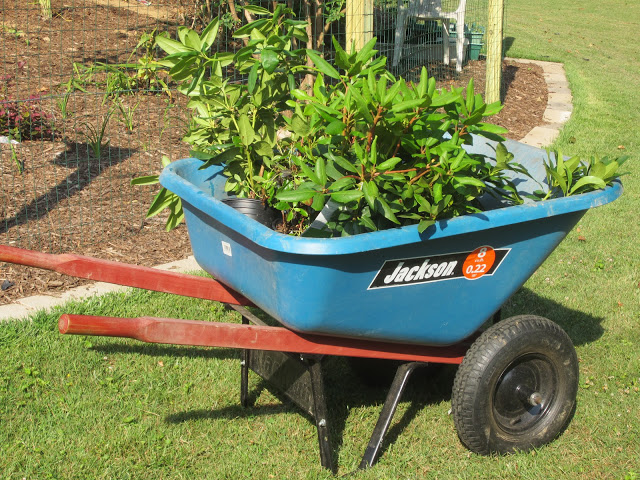 Astronomy, and astrophotography in particular! Just started in 2007 and currently using a Celestron C11 on a German Equatorial mount.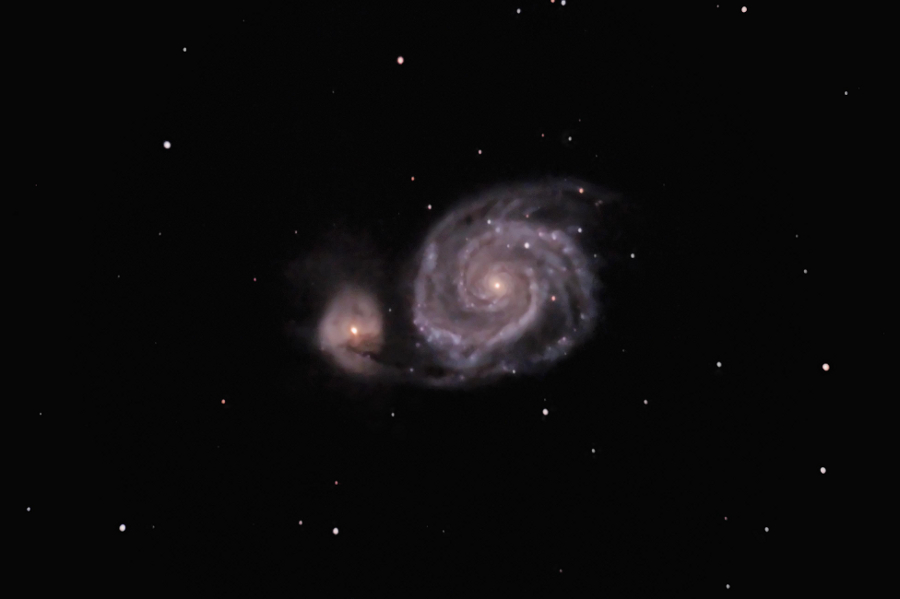 Kimberly and I took this picture (a series of stacked images) from our driveway in May, 2008 of M51, the Whirlpool galaxy.
Weather! I created the WXSpots severe weather observation reporting system in 2007 and continue to support and maintain the clients and server.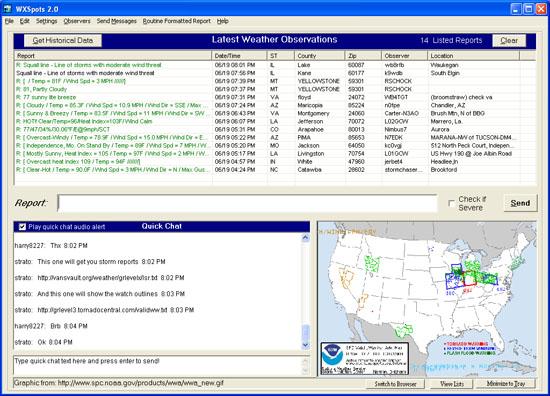 Music! I was in a rock band at the end of high school and college. I was also in a Celtic band later. Members of our group have also gotten together since then to write and record some original tunes.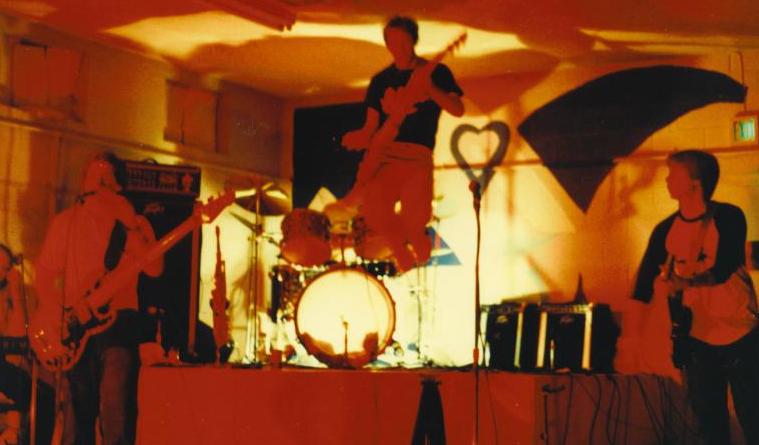 Approximately 1981 (I'm on the right)
I'm a fitness enthusiast (or at least I'm trying to be)
I've been an avid Baltimore Raven's fan before they won the Superbowl the first time!
Thanks for taking the time to learn a little more about me.
73 (best regards), Scott - N3FJP

---